Angie thought she'd always be overweight. A doctor told her, at 21, that she was morbidly obese. For years and years she tried everything to shed the excess weight. "I've done every over-the-counter drug, every prescription diet aid, every televised nutritional program, every fad diet," she recalls. "I had come to the realization everybody in my family is obese and that was pretty much my destiny."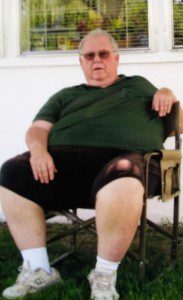 Angie's father Dale should have been in the prime of his life. He was able to retire at 49, but instead of enjoying his time and having fun, he was spending most of his time in a recliner. He'd stopped sleeping in his bed and found himself short of breath and holding onto things just to get up and get a glass of water. "He told me he knew he was getting ready to die," shares Angie. "He was losing the will and desire to live."
Stephanie, a friend of Angie's shared Isagenix with her, but based on her previous experiences with weight loss, she wasn't open to it. After visiting Stephanie's home and leaving with an Isagenix system given to her by Stephanie, Angie was determined to use the system. She was determined to use it correctly and prove that there was nothing that could help her. Luckily she failed.
Just a few days into using her Isagenix system, Angie started feeling better and started losing weight. She was feeling great and shrinking before her dad's eyes. After a few months, he was ready to try Isagenix for himself.
Angie's Stunning Results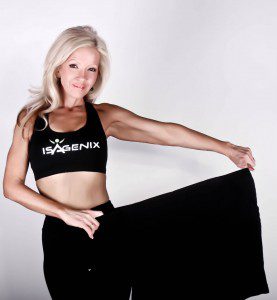 Angie's "After" Picture
All told, Angie shed 140 pounds** and her life has changed dramatically. The most important change for her is being able to actively parent her three children who range in age from 7 to 17. "To go to the park with my little one and run and chase him around and go down the slide…to somebody else that might not seem like a big deal," she says. To her, it is a huge deal.
"Halfway throughout the journey I realized this never had anything to do with losing weight," shares Angie. "That was just the icing on the cake. It was really about getting healthy and that every day I felt better, I felt more alive, younger, healthier and happier."
Dale's Tremendous Turnaround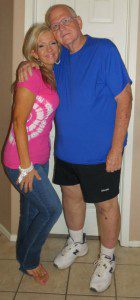 Inspired by his daughter's success, Dale has lost 120 pounds** to date. He's feeling great and using this opportunity to catch up on all the things he couldn't do when he first retired. "To tell you the truth, you can never get ahold of him," laughs Angie, "because he's never sitting down anymore!"
Nowadays, if you can find Dale, he's working in the yard or out and about. His quality of life has improved drastically and he's taking advantage of it.
The success doesn't stop with Angie and Dale. More of their family members have joined in and as a group they've lost more than 400 pounds so far! This family is feeling good and living life to the fullest.
** The weight-loss testimonials presented apply only to the individuals depicted, cannot be guaranteed, and should not be considered typical. A 2008 university study showed a statistically significant weight loss of 7 pounds (3.2 kg) during the first nine days of the Cleansing and Fat Burning System.