Patricia Guerra of Distrito Federale, Mexico, has achieved feats very few have as a professional open water swimmer. In 2004, she swam the near-equivalent of a full marathon when she tackled The English Channel, a 23.69-mile stretch of water that includes turbulent tidal conditions. A swimmer can expect at least 10 hours in the frigid, 50-degree temperatures—without a wetsuit per national regulations. To endure the icy waters, open water swimmers need to create their own natural "wetsuit" of sorts: a layer of body fat.
Shedding the "WetSuit"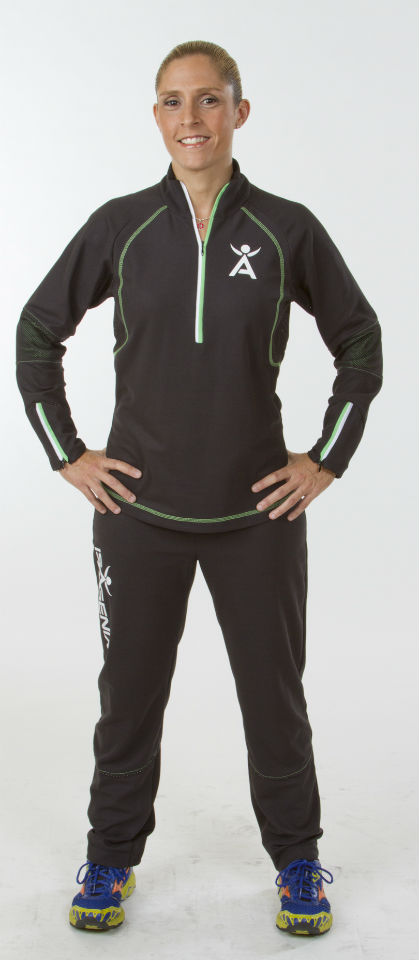 After 10 years of open water swimming and even braving the low, 40-degree waters of the Straight of Magellan (she's one of very few swimmers to complete the 1.4-mile swim), Patricia decided to hang up her professional swim cap and start shedding her "wetsuit."
Though her diet and nutrition had always been carefully monitored by a nutritionist, she was surprised by how difficult it was to lose the excess body fat after leaving the sport of open water swimming.
After successfully shedding the extra fat with the help of Isagenix®, the professional swimmer continues to use the products to maintain her energy and performance to swim for good causes, raising funds for organizations and awareness in her community.
"I was never able to completely lose all of the extra fat I had put on. Isagenix helped me finally lose that extra weight."**
"I still use Isagenix products every single day," explains Patricia. "The product quality is far superior to any other product available on the market and I've noticed a marked improvement in my performance. My recovery periods are much faster and my vitality is outstanding."
An Unexpected Gain
Beyond losing the excess weight with Isagenix, Patricia has gained something she didn't expect: extra income.
"Once people saw my results, they wanted to know more about the products. I shared the benefits of losing weight and eliminating toxins from our bodies and that was the start of my business," shares Patricia. "People also love the energy they experience and how the products taste."
In fact, taste was one of the biggest factors that swayed Patricia to begin using Isagenix, especially after 10 years of using nutritional supplements as a professional athlete.
"Isagenix protein has a great taste," Patricia says. "I can't imagine using anything else."
**The weight-loss testimonials presented apply only to the individuals depicted, cannot be guaranteed, and should not be considered typical. A 2008 university study showed a statistically significant weight loss of 7 pounds (3.2 kg) during the first nine days of the Cleansing and Fat Burning System.
Source: Isagenix