Daphne was a Senior Vice President at a GPS company with a promising career. She was working 12-hour days and traveling extensively, but she was missing out on valuable time with her daughter.
She wasn't looking for a career change, but a solution to improve her overall health and well-being. She struggled for nearly four years with consistently feeling fatigued. Shannon, a friend with similar challenges was using Isagenix and feeling great, so Daphne decided to try the products.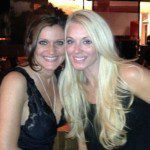 Daphne (Left) and Her Friend Shannon
When she received her Performance President's Pak, she wasn't interested in selling the products. Her friend told her to focus on using the products and feeling better. "After four days (two Shake Days and two Cleanse Days) I woke up on my own without an alarm clock," Daphne recalls. "That never happens! I felt amazing – happy and lighter like I got myself back."
A Domino Effect
That first Isagenix system started a domino effect that helped Daphne transform her whole world. "I'm stronger mentally, spiritually and physically than I've ever been," she shares. She didn't intend to start a business, but she wanted everyone around her to feel just as good as she did.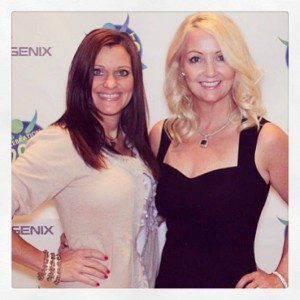 Daphne and Her Isagenix Mentor Jill B.
"By sharing the products with my friends and family, I was able to grow my business to a six-figure income within six months just doing it on the side." Daphne was creating serious momentum for herself.  She was also working with Phoenix Isagenix business builder Jill B. to plan her future. "We were constantly on the phone strategizing, planning the best way for me do both jobs, or eventually phase out my corporate job." After meeting with Isagenix Co-Founder and Executive Vice President Kathy Coover, Daphne set a target date of January 1, 2014 to leave her corporate career.
She met that target and is now concentrating on building her Isagenix business full time while enjoying time freedom with her daughter. Now, a 4-Star Golden Circle and 1-Star Crystal Executive, Daphne earned over $26,000 last month, including bonuses.**  "The freedom is so liberating and it's something that I didn't even dream of before this," she says. "Being home and available for my daughter, being able to travel with her, is just amazing."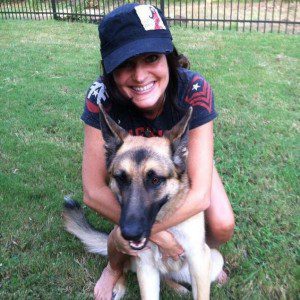 Source: Isagenix