Olympic coach James Johnson chooses Isagenix products for himself and his athletes.
Why? They're safe, easy to use, and effective.
Meet Coach Johnson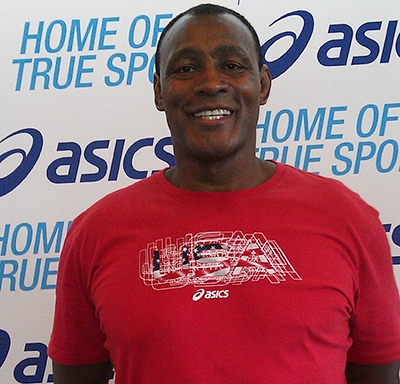 James Johnson began his wrestling career in his junior year of high school.
He earned a scholarship to the University of Kentucky and competed at the highest levels, before transitioning to coaching. He is a highly decorated athlete who won three USA National Championships, four World Cup medals, two Pan Am medals, served as an Olympic team alternate, and was selected to the North Carolina Wrestling Hall of Fame in 2007.
And those are just the highlights, during his wrestling career he went undefeated for almost four years.
His coaching career has been no less successful.
To be selected as an Olympic coach, you must have a proven track record of success as well as the support and respect of your peers.
Coach Johnson has all of that.
He served as the 2012 U.S. Olympic Greco-Roman Wrestling Coach at the London games.
He currently serves as the USA National team tour coach and will be coaching the 2014 Greco-Roman World Cup team which will compete in Tehran, Iran in May.
He also coaches at the Scottsdale-based Sunkist wrestling club, leading them to six Greco-Roman USA National Team Championships to date.
And, to top it all off, he's a registered clinical and certified sports nutritionist.

Why He Chooses Isagenix
For the last year, Coach Johnson and some of his team members have been integrating Isagenix products into their individualized regimens.
After a friend introduced him to the products, he did extensive research and due diligence before trying the products.
"You have to be careful what you put in your body," he reveals. "Under the Olympic umbrella we are drug tested at random. There's a wide array of substances that we can't take."
Sudafed, for example, the seemingly innocuous over-the-counter decongestant can get a wrestler banned from competition.
That's why Coach Johnson carefully examines the ingredients of everything he recommends; to protect his athletes' bodies and careers.
"Part of what I do as a coach is find the right formula for an athlete to make him or her successful," he shares. Finding the "right formula" is a very methodical process that happens well before an important competition.
"Our athletes today are savvier about what goes in their bodies, training, mental stamina, sleep preparations and how to maintain both weight and athletic performance."
Among the athletes using Isagenix as part of their training, competition, and recovery programs, some of their favorite products include IsaLean® Pro, IsaPro®, Isagenix Greens!TM, Want More Energy?® and IsaFruits®.
Coach Johnson and his team love how easy it is to travel with the products – something that's important when you're jetting between national and international competitions!
Get Your Isagenix Products Here
Source: Isagenix
You might also like: