Until recently I hadn't painted my fingernails in years.
I could never master painting them or I would smudge them before they dried.
Let's not even talk about all the toxins you inhale when you step inside the salon or the toxic ingredients that are in some nail polish.

What About You?
Do you hate having to wait for your nails to dry?
Have you painted them at night only to wake up with smudged nails?
Does painting your daughter's nails cause tears (yours or theirs)?
Do you loathe paying $25-$75 to get your nails done?
Do you keep hearing you should find a less toxic nail polish but finding a safe brand in the color you like is getting frustrating?

Color Street Nail Polish To The Rescue
Let me introduce you to a new nail polish I discovered by accident.
You see, a blogger I had been following for years introduced Color Street to her email list and I decided to check them out.
Seriously, could I get beautiful nails without all that hassle, mess, money, and stress?
After a few hours of researching and looking at the Color Street Catalog, I learned this new fancy nail polish was what I'd been looking for.
About Color Street Nail Polish
Here's what I discovered during my research of Color Street:
Color Street is a base, color, and top coat of high-quality liquid nail polish that comes in a strip.
These strips are 100% real nail polish, not vinyl or stickers — they are flexible and can be gently stretched for a perfect fit no matter your nail bed size (use them for a manicure or pedicure).
With Color Street you will get brilliant salon-quality manicures and pedicures in just a few minutes, with ZERO drying time, NO smudges, and NO streaks.
The colors are vibrant, the finishes glossy, and they easily adhere to the nail instantly.
These stunning nail polish strips keep their good looks up to 14 days, and they're easy to remove with your favorite nail polish remover.
Color Street nail polish strips are free of the toxic ingredients found in most traditional nail polishes such as Formaldehyde, Dibutyl Phthalate, Xylene, Camphor, Ethyl Tosylamide, Parabens, and Formaldehyde resin.
Note: They do contain a small amount of Tulane and are not promoted as "Toxic Free".
You can use them on acrylics! These Color Street Nail Color strips extend the time between visits.
Color Street nails are safe to use when you are pregnant but you should always check with your doctor if you have any health concerns.

Color Street Ingredients
Click the link below to be taken to the Color Street website for a full list of ingredients in the glitter and solids.
Get the full list of ingredients here
Color Street Nails Are Easy To Apply
Here are my daughters showing their aunt how to apply the nails when we were at Chicfila! The application is pretty simple once you get the hang of it.
Watch This Video To Learn How To Apply Color Street Nails
My girls learned how to apply the nails by watching this short video below.
It's kinda crazy how easy they are to apply.
Now, I don't have to worry about the girls spilling polish on the floor or asking to paint their nails every other day.
The nails are 95% dry when you get them so there is no mess to make when applying them.
Finally, I'm sporting some fun fresh nails that I didn't have to wait to dry and I didn't spend a fortune on!
Color Street Over Acrylics
My griends Love Color Street Nail Polish Strips
This text message below is from my friend after she put on a sample nail over her acrylic nail.
You can see how Color Street would even extend your time between salon visits!
This Is How To Remove Color Street Nail Polish Strips
Nail Polish Remover Nontoxic

Color Street Nails are made from real nail polish and are easy to remove with your favorite nail polish remover.
Recently Color Street developed a polish remover that works the best for Color Street but if you don't have it then try the brand you have at home.
The best polish remover for color street I found on Amazon is this one. 3 Crystal Nail Files

It takes a little getting used to because it is very oily but it moisturizes your nails and cuticles, too.
I discovered if I file the top of my polished nail lightly with a nail file then use the remover to take off the polish it works the best.
Special Note: Using a glass nail file is the best for your nails.
I got this set of 3 on Amazon and I've already given away some as gifts.
The non-acetone polish remover recommended in the video below is Mineral Fusion and these reusable clips.
Try Collagen For Brittle Or Weak Nails
If you have brittle or weak nails you should try taking collagen on a regular basis.
Why? Because as we age we produce less collagen which gradually contributes to dull hair, wrinkles, and weak nails.
I've taken a variety of different collagens over the years and in different forms.
I've used powder collagen (like this one) in the past but since using marine collagen I believe I'm seeing better results.
The photo below shows what it did for this lady's hands!
See more before/after photos plus learn more about the Isagenix Collagen Here.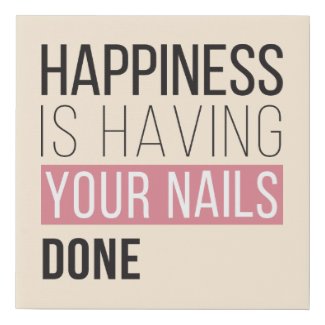 Happiness Is Having Your Nails Done Faux Canvas Print
by DreamJobs
Color Street Glitters
Glitter strips are popular because they seem to stay on really well. I applied some to my toenails and they lasted over 6 weeks.
They do seem to be a little hard to get off but it's worth the extra time and the new Color Street nail polish remover should make it much easier.
If you'd rather have a shimmer with less glitter is Gratitude Is Everything.


Color Street Frequently Asked Questions
Where are Color Street Nail Polish Strips Made?
Color Street was developed and manufactured in New Jersey, USA
Are Color Street Nail Strips Tested On Animals?
Color Street does not currently conduct, perform, or commission animal testing.
Are Color Street Nail Strips Safe To Use On Pets?
Color Street discourages using nail strips on your pets. Due to the fact that it is made of real nail polish and should be removed with nail polish remover. They can not ensure the nail strips are safe for your pet or anyone to ingest.
Are Color Street Nail Strips Re-Sealable?
Color Street nail strips were designed to be a one-time use product. They do not come in a re-sealable package. You can try to save them in an airtight container however the quality cannot be guaranteed and it is not recommended.
Can I Apply Color Strip Nails Myself?
It takes a little practice but you will get the hang of it quickly. Don't worry about making mistakes because you can reposition the strips during the application.
How Do I Find The Right Nail Strip For My Nail?
A Color Street Set consists of two sheets, each containing 8 double-ended strips. To find the correct size for your nail, simply check the strip against your finger, choosing the one that closest matches your nail size. Gently stretch the strip for a perfect fit.
What Happened To Take My Hand Color Street?
"Take My Hand" was a special limited edition nail strip for Foster Care & Adoption. Awareness Set Foster Care And Adoption- Limited Rare. Condition is New. Shipped with USPS First Class Package.
How To Take Off Color Street Nails?
You can use regular acetone nail polish remover but for a less toxic solution use the Color Street Remover or this one I bought on Amazon.
What Is Color Street Chateau Marble?
This is a retired purple marble shade.
Life's Too Short To Wait For Your Nails To Dry!
Learn More:
DIY Nail Serum Recipes
Color Street Pedicures
What Is the Isagenix Liquid Collagen